You're a production company? an agency? a director? an editor? a director of photography? a music composer? a post-production company? an agency creative? a director's rep? a vfx artist? a music licensing company? a producer? a sound designer? a publisher? jump on board then…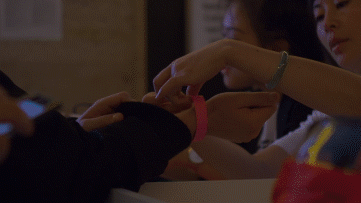 Berlin Commercial brings together the right people and companies from the commercial filmmaking industry and offers movers and shakers from all career stages a space for open exchange to champion the business of commercial filmmaking.
With the annual conference, expo, and networking events Berlin Commercial sets standards for business and creativity, and gives form to visions and careers highlighting the most inspiring work in Advertising, Music Video and Fashion Film. The knowledge and network gained in seven years of producing Berlin Fashion Film Festival, kicking it up a notch each year since 2012, led us to beef up the idea and narrative of what a great festival has to feel, look and sound like. Our solution: Zooming out from our previous focus and panning into the panorama of commercial filmmaking.
In short: Berlin Commercial operates in the tension between film and lifestyle, creative culture and mainstream. Awards the best works in branded storytelling, brings together the most exciting minds and companies from the commercial filmmaking industry, is up for as many hands-on experiences as possible and has a pool in the middle. Nurture the now of commercial filmmaking with us.
Guess we've found the perfect creators for the Berlin Commercial Awards Trophies this year,
don't you think? Berlin Commercial goes gomi
You're a Doer and Maker. You bring to life ideas and concepts. We want you to establish and ensure enduring value within our dynamic industry and culture. Here are some options how you can elevate your visions onto another level at Berlin Commercial.
Yes we are passionate about groundbreaking ideas, emotionally engaging storytelling and well-crafted execution. Yes we do award, yes a high-profile festival jury is going to select this year's best national and international submissions. Yes you definitely have to find out more…
Berlin Commercial says hello to all ideas that push us to new grounds. So roll up your sleeves and shape the festival experience with us Clementine.
Find out how!
The now of commercial filmmaking is
picking up speed. Claim your seat at the front
and start navigating: Meet decision makers from
top companies present them your work
and show them why you stand out!
Join the coolest people from production and agency as well as direction, camera, post-production and music. People with visions, zest for action and the ambition to realise great storytelling for brands, culture and for the sake of art. Or simply come dressed up as a cigar and celebrate a two-day filmmakers party with us.