BERLIN COMMERCIAL
2019 SAYS THX
GET in touch with THE VENUe first… DOORS OPEN AT 9:30
Insights Hall (Keynotes, Talks, Screenings)
Screening Areas
Showcasing this year's best
Long-listed Films 2019
Discovery Gate
VR Experience by MACKEVISION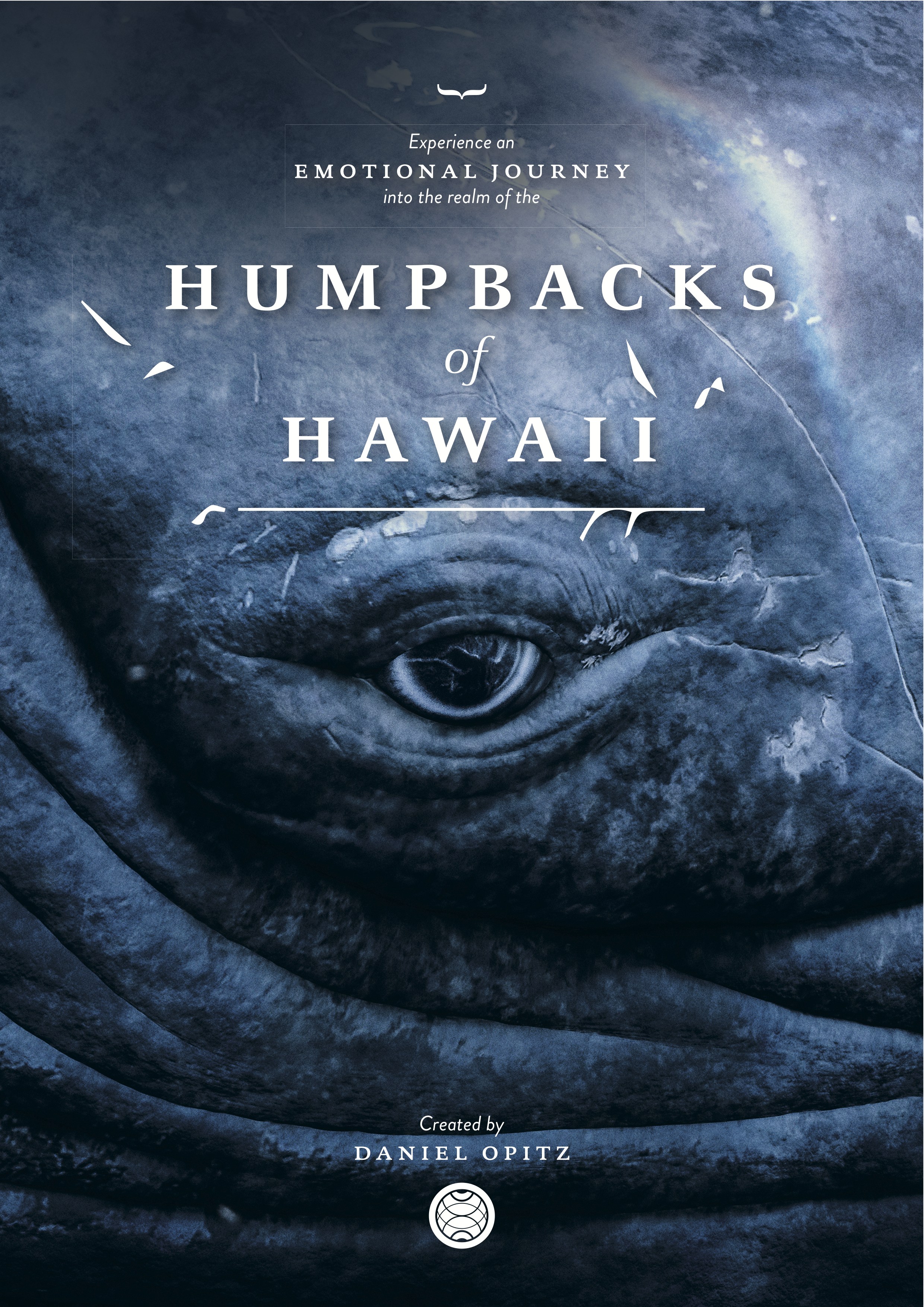 The Humpback Whale is one of the worlds best loved creatures, yet surprisingly little is known about their behavior, communication or biology. This fully immersive installation reveals the secrets of these mysterious animals, breaks down the structure of their songs, and looks into their fascinating behavior. Stunning computer generated recreations of real underwater images and sounds take the viewer into the Humpback world like never before.
The technical core of this immersive experience is a novel 360°-3D image and sound simulator enabling to provide mind blowing presentations of novel depth and audio-visual attraction. Modern technology makes the dome appear as a transparent observation lounge, allowing the viewer to virtually dive with majestic whales in their natural environment
Affecting the viewer by its infinite vastness, its variety and its beauty, the "blue" universe off Maui will be experienced in a revolutionary and deeply emotional way.

Find out more HERE
SIT DOWN IN THE FOOD COURT AND GET PULLED IN BY THE VIBES AROUND YOU…
Massage Corner
Gained too much creative input?
PANEL 1: EDITING IS KEY
10:30 - 11:45
We're not going as far as to the beginnings of film history, rather talking about the now
WITH S EC, NDVD, I AM HERE, JONAS VAHL, EMMA BACKMAN
PANEL 2: THE TIMES THEY ARE A CHANGIN
12:00 - 13:15
HEADS FROM AGENCY AND PRODUCTION HOUSES ON NEW WAYS OF CHAMPIONING THE ART AND BUSINESS OF COMMERCIAL FILMMAKING. GETTING AS TENSE AS IT GETS…
WITH Marcus Gaab / photographer & director & partner / the gaAbs + Julia Bubenik / Brand Consultant + Ricardo Distefano / chief creative officer / TBWA Düsseldorf + Matthew Rowean / Partner & Creative Director / MATTE PROJECTS + BEN SCHNEIDER / managing partner & EXECUTIVE PRODUCER / RADICAL MEDIA
Key Notes & Break-Out Sessions + SCREENINGS
Showing the world that clothing does not need to be physical to exist
12:30 - 13:15
KEYNOTE BY KERRY MURPHY / FOUNDER / THE FABRICANT

Our work exists beyond the current concepts of catwalks, photographers, studios and sample sizes. For The Fabricant imagination is our only atelier, and our fashion stories are free from the constraints of the material world….
OKAY STUDIO - The Swiss Army Knife of Post Production
WHEN THE BODY DOES THE TALKING
13:30 - 14:15
KEYNOTE / CONVERSATION WITH LILY BALDWIN AND LYNDY STOUT
From award-winning short films to episodic thrillers, hybrid documentary and VR installations , director-dancer-artist Lily Baldwin is a sucker for sound design, mix and jump-cutting, especially when spoken words are removed and the body does the talking.
Been to the DISCOVERY Gate yet?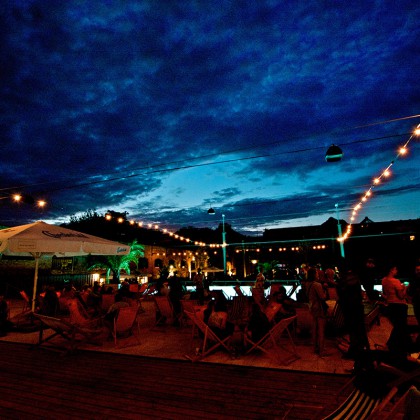 Join the coolest people from Production
and agency as well as direction, camera, post-production and music.
PANEL 3: ON MUSIC FOR ADVERTISING
13:45 - 15:00
Panel Discussion with
Imogen Pring/ Head of Production / GOLDSTEIN + Matthew Lawrenson / Creative Director / DOLCE + Tobias Brinkmann / head of licensing / Warner Chappell Music + KATHRIN HEINEMANN / MANAGING DIRECTOR / SPARK HAMBURG + Sebastiaan RoestenburG / Head of Music Production, Composer & Founding Partner / Ambassadors …
PANEL 4 (DIRECTORS PANEL): ON A PERSONAL NOTE
15:15-16:30
A deep dive into the current landscape these directors operate in, and how their different approaches to the craft (and personal backgrounds) equip them to be part of shaping its future…

With MADJA AMIN / DIRECTOR / HALAL + LYNDY STOUT / Editor and curator / 1.4 + NDVD / Phantasm + Emmanuel Adjei - COMPULSORY, DREAMERS, HALAl + …
PANEL 5 (DIRECTORS PANEL): ON STYLE DRIVEN VS. STORY DRIVEN CONTENT
16:45 - 18:00
DISCUSSING social responsibility within BRANDED STORYTELLING. ABOUT entertainment, gimmickS, wanting to seem socially responsible, AND ABOUT genuine, provocative filmS that showcase true opinions and TRIGGER the audience TO BECOME more consciouS. LET'S SEE WHERE IT GETS…

With JULIETTE LARTHE / founding partner and executive producer / PRETTYBIRD UK + ELOISE KING + BEAR DAMEN + VivIen Weyrauch + Willem Gerritsen + LUCA FINOTTI + Hanna maria heidrich
"ONLY THE INTERNET CAN JUDGE ME"
Fast Food Commercial vs. Self Made Content
16:15 - 17:00
HENRIK VON MÜLLER / MANAGING DIRECTOR & EXECUTIVE PRODUCER / WOODBLOCK
"Everything you always wanted to know about film production but couldn't care to ask..."
15:30 - 16:00
KEYNOTE BY MIGUEL TEIXEIRA // FOUNDER & CREATIVE DIRECTOR // MR.FRANK + CAITLIN RICKETTS // HEAD OF CREATIVE DEVEOPMENT & DIR. REP // MR.FRANK

Working in film is a tricky business, and life on set can be intimidating, especially for the uninitiated. Luckily Mr.Frank have years of filmmaking experience, with the physical and mental scars to prove it. Now, we're lifting the lid on the film industry and sharing our invaluable insider know how of the do's and don'ts when in film production...
LiVe Imitates Art: Elevating Event Capture
17:15 - 18:00
KEYNOTE BY MATTHEW ROWEAN / PARTNER & CREATIVE DIRECTOR / MATTE PROJECTS + DEREK FEARON / DIRECTOR

MATTE Projects is a full-service creative agency and production company based in New York City. Since 2013, MATTE has helped brands stay culturally relevant through strategy, content, and experiences. A brand for the global creative community, MATTE authentically engages its clients with their audiences to incite lasting conversations.
Join their presentation and gain precious insights on their creative approach, projects and more….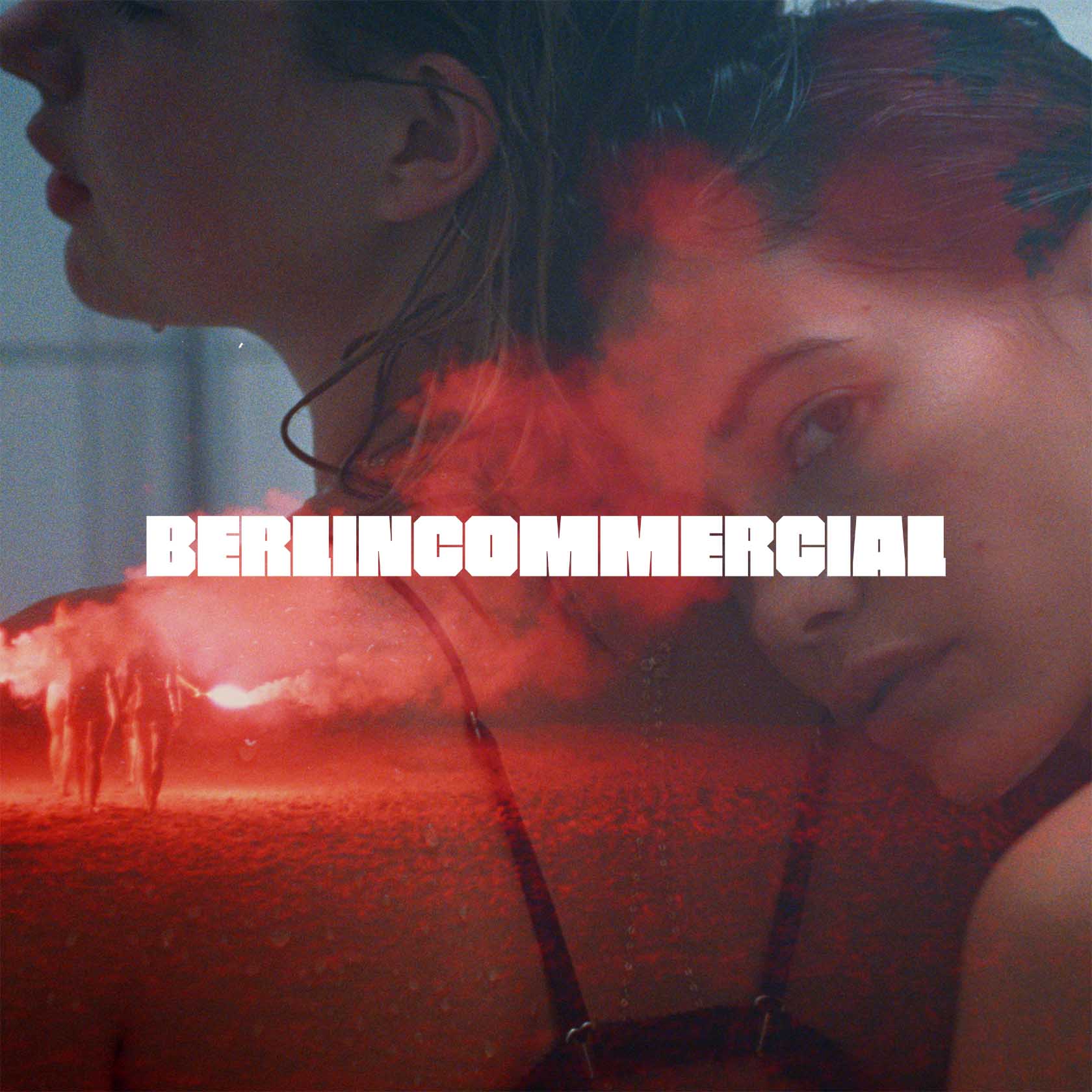 Insights Hall (Keynotes, Talks, Hands-On)
FOOD COURT
SPECIAL INTEREST SPACES
Exhibitions, Screenings, VR
THE HUMPBACKS OF HAWAII ARE IN BERLIN!
An immersive visual and audio experience into the world of humpback whales… HUMPBACKS OF HAWAII explains a unique natural wonder in a way that can be comprehended without expert qualification. Visitors of all ages will be able to travel to spaces they could not explore in person, and experience complex and interdisciplinary science in exiting new ways. Affecting the viewer by its infinite vastness, its variety and its beauty, the "blue" universe off Maui will be experienced in a revolutionary and deeply emotional way.

Get a ticket to the festival and find out more here
PANEL 1: COME AS YOU ARE - ON HOW TO TELL DIVERSE STORIES THE RIGHT WAY
11:30 - 12:45
How to create more empathetic and humanistic working practices by acknowledging of the importance of representation from the top down.

WITH LLOyd pursall / DIRECTOR + ELISHA SMITH-LEVEROCK / DIRECTOR & AMBASSADOR / FREE THE WORK + JESS KOHL / DIRECTOR + SHIH TING HUNG / DIRECTOR + EMMANUEL ADJEI / COMpulsory, dreamers, halal +
PANEL 2: BERLIN BABIES - NEW ERA, NEW APPROACHES…
13:00 - 14:15
CHALLENGES, STRUGGLES, STRATEGIES AND VISION: A PANEL ON NEW PRODUCTION APPROACHES IN THE EVER CHANGING CREATIVE LANDSCAPE FOR A VISUALLY EXPERIENCED AUDIENCE.
THE MERGER OF CRAFT AND CULTURE BECOMES THE CORE COMPONENT TO CREATE OUTSTANDING CONTENT. GET INSIDES ON HOW BERLIN'S NEW GENERATION OF PRODUCTION COMPANIES SUCCESSFULLY TACKLES THESE FUTURE ISSUES.

PANEL DISCUSSION WITH FLORIAN SIGL / DIRECTOR & AUTHOR & PRODUCER + Teymour Tehrani / Head of Production & Director & Writer / @VERTISE + Dominik Manikowski / head of production / Wolffpack Vision + Barış Aladağ / director & founder / MMAATTCCHH + Dimitri Tsvetkov / Director + joachim bosse / KOPF / DOJO
"HOW TO GROW OLD WITH DIGNITY"
BATTLE OF THE PITCHES // special format hosted by Mr.Frank
12:30 - 14:00
Madonna only had four minutes to save the world, but budding creatives only have one to pitch their revolutionary idea. Hit for hit, jab for jab, flow chart for flow chart… An opportunity to put yourself on stage with a show-stopping, attention-grabbing, worst-best idea and gain notoriety with the commercial filmmaking elite in a sudden death match competition.
Put the idea to the test and go head to head with another creative in a one minute elevator pitch.

GET A TICKET TO THE FESTIVAL AND THEN SIGN UP FOR FREE - APPLICATIONS ARE OPEN!
SIGN UP HERE
'WHY BOTHER EVEN MAKING FILMS?' DIRECTOR, WRITER, ARTIST DANNY SANGRA
14:15 - 15:15
Personal work meets commercial work. How one affects the other.
One of the industry's strongest voices in creative storytelling, Sangra has built a career by being himself. Catch a glimpse through his catalogue of short films, drawings, and multimedia art work, and you will notice a thread of dark humour as well as a curated DIY-perfection to his pieces.
SCREENING SHORTLIST Pt.5+6
2h UNDERWATER CINEMATOGRAPHY WORKSHOP
Get some first-hand expert insights on how to get the most out of your next underwater shoot.

With Uwe Steckhan // underwater cinematographer & founder // filmyard + Wim Michiels // underwater cinematographer & owner // LITES Studios + CineDiving + Equipment from Vantage Film + Andrés Lizana Prado / Cinematographer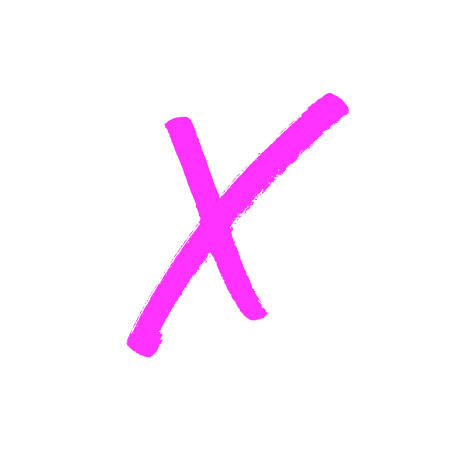 Still got the Screenings and Discovery Areas…
August 30, 19:00 until the next morning + the weeks and months to come…