You bring to life ideas and concepts? Join forces with us - We want you to establish and ensure enduring value within our dynamic industry and culture! Submissions to the upcoming edition will open soon with new categories and entry models ahead. For now…

Get pulled in by this year's most outstanding works.
Wanna see some more highlights from this year's festival? Scroll further down…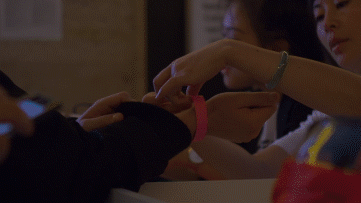 Berlin Commercial brings together the right people and companies from the commercial filmmaking industry and offers movers and shakers from all career stages a space for open exchange to champion the ART & business of commercial filmmaking.
With the annual conference, expo, and networking events Berlin Commercial sets standards for business and creativity, and gives form to visions and careers highlighting the most inspiring work in Advertising, Music Video and Fashion Film. The knowledge and network gained in seven years of producing Berlin Fashion Film Festival, kicking it up a notch each year since 2012, led us to beef up the idea and narrative of what a great festival has to feel, look and sound like. Our solution: Zooming out from our previous focus and panning into the panorama of commercial filmmaking.

In short: Berlin Commercial operates in the tension between film and lifestyle, creative culture and mainstream. Awards the best works in branded storytelling, brings together the most exciting minds and companies from the commercial filmmaking industry, is up for as many hands-on experiences as possible and has a pool in the middle…

You're a production company? an agency? a director? an editor? a director of photography? a music composer?
a post-production company? an agency creative? a director's rep? a vfx artist? a music licensing company? a producer? a sound designer? a publisher?

Find out more about this year's winners and the new category and entry model… Dive into the Berlin Commercial Experience and nurture the now of commercial filmmaking with us.
The Berlin Commercial Awards Trophies are made from non-recyclable plastic waste. Created by Brighton-based sustainable design studio gomi using flexible plastic waste that is normally not recyclable. Plastic waste makes up 85% of the pollution on our beaches around the world. Flexible plastic (LDPE) consists of plastic bags, bubble wrap and pallet wrap - Why not transform it into something beautiful? All in all the trophies together offset around 200kg of CO2 from entering the atmosphere - that's a hell of a lot of carbon dioxide saved! Melted and pressed in shape each trophy is unique in its look and feel, weights around 1kg and floats on water. Isn't that poetic?!